"Nature is the most powerful thing God made.
In fact, it's the only thing he ever made."
-Zora Neale Hurston,

Their Eyes We
re Watching God
So, there's something on my mind lately. Namely, humanity and our perception of nature.
Most people would say that nature is beautiful, that feeling connected to the earth and all living creatures is a positive thing. 9 times out of 10, I'd agree with that.
After all, who wouldn't agree that this is beautiful?
Sunsets, butterflies, vast coral reefs, polar bears, rainforests, starfish, the great Northern lights - we're generally okay with these things.
But what about the less-than-savory side of nature?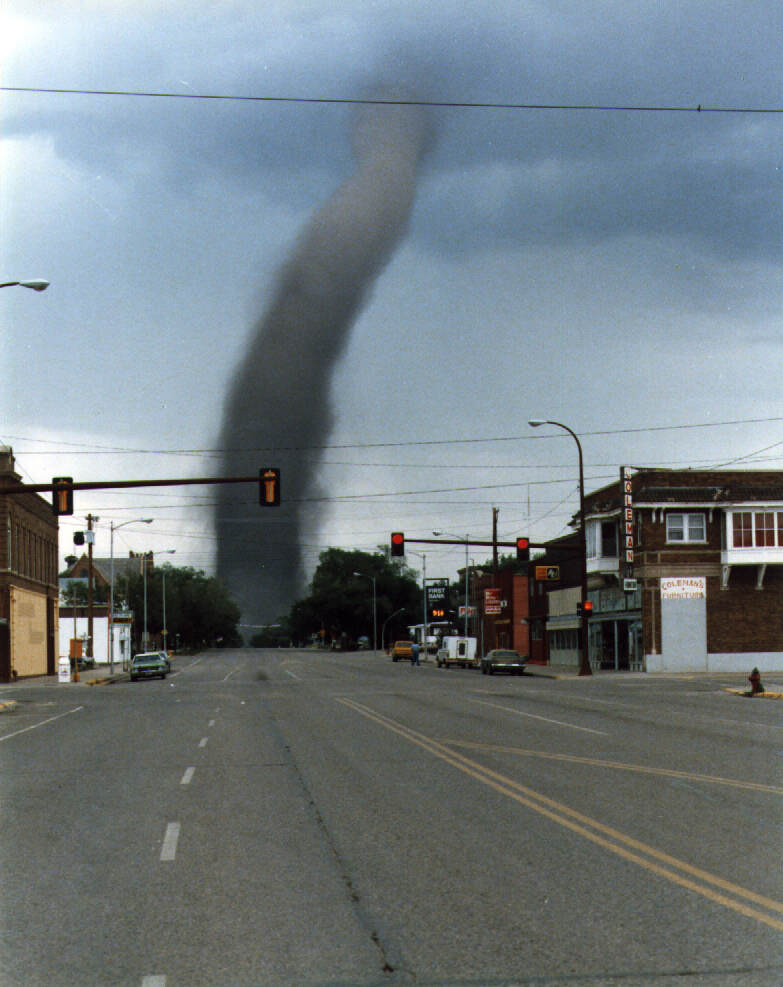 Tornadoes, parasites, earthquakes, viruses, floods, flesh-eating bacteria- these are all part of nature, too. Not exactly what comes to mind when I hear "God's creation," but there you have it.
It begs the question, ought we embrace the repellent side of nature? As squishy, soft-skinned mammals, we're naturally averse to things like, say, the AIDS virus. Or being burned alive in a volcanic eruption. Or sucked into a black hole.
A few months ago, I read something funny on an Atheist website, in an article about neo-Pagan Earth religions.
"Wiccans, though generally more tolerable than Judeo-Christians, are just as happy to be sucked away by a hurricane, praising the gods and thanking the Goddess for the opportunity."


Seriously though, when we thank God for the gift of Creation, do we
really
mean
all
of Creation? Aren't we, as squishy soft-skinned mammals, guilty of picking and choosing?
In the collective thought of the Christian think-tank, there are a few answers/opinions which come to mind.
One is of the ultra-liberal revisionist John S. Spong. That is, that there is no loving theistic Creator God watching out for us, that nature is in fact cruel, and that God is better understood as the impersonal Force which comes from harmonious interpersonal relationships. Jesus was a very nice person. (If he was real.)
If that's true, I'm going to be so pissed. Because it means I've been worshiping a 2,000 year old corpse, and taking moral cues from an outdated work of fiction. Quite frankly, I'd get more out of staying home on Sunday morning and watching
Star Wars
. It has better special effects than the Bible, and Chewbacca is
way
cooler than King Solomon.
On the
other
hand, we've got the colonial imperialist thinking of the 17th - 19th centuries. (Also Ann Coulter.) That is, that humanity is superior to nature and as such, it is our birthright - nay,
duty
- to rape and pillage the earth for all its worth. To subdue all inferior creatures and races beneath our mighty sword. I don't buy that either.
So, where does that leave us? How do we understand God, through the lens of God's creation? Even the less desirable aspects of that creation? What do you think?